Well, this is something that I know all the while, sex sells. Now, even a site called sexymandarin is coming up with virtual classes with semi-naked ladies as your teachers, God knows what these guys will be doing , or the girls would see these guys with their dicks wanking across the other side of the world via their Laptops.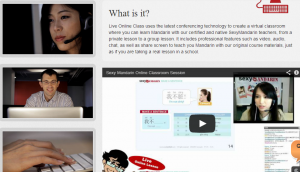 The company is placing ads to entice bilingual girls, English and Chinese to come to work in Philippines. The job ad goes:
Here is your chance for a once in a lifetime working holiday adventure in Cebu! Starting September 3rd 2013, we will be holding interviews in Singapore for additional SexyMandarin teachers. This role will see successful applicants teaching Mandarin via virtual classrooms to students across the globe. Extra opportunities exist for the chosen teachers within the company for upcoming photo shoots, lesson planning, and the possibility of being a part of future video lessons.
Requirements:
Female
Well versed in both English and Mandarin Chinese
Fun, vibrant personality
Background in education a bonus
And of course, be sexy!
All accommodation is provided for you on site at our head studio complex. Pay negotiable.
Please forward your resume with contact details and headshot to the email address below, or go to http://www.sexymandarin.com/get-involved/ and complete the "Get Involved" application form.
Good luck!
Compensation: Pay Negotiable
This is a contract job.
Principals only. Recruiters, please don't contact this job poster.
Please do not contact job poster about other services, products or commercial interests.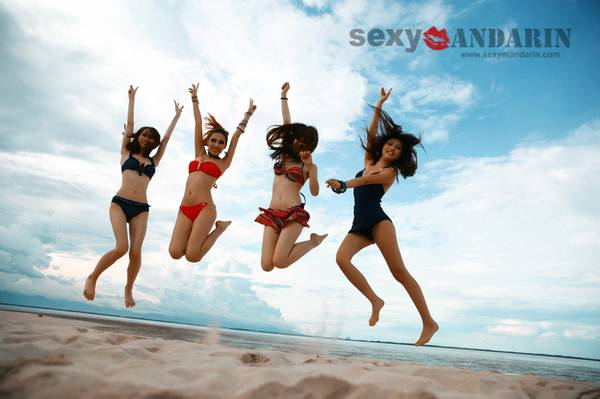 Meanwhile at SexyMandarin Facebook, you can already see whether they are selling fantasy or teaching Mandarin, I guess it's more of selling Fantasy to the guys, and to the teachers as well, assuming everything goes as described in their ad. There is an idiom in Chinese, 追翁之意不在酒, for you sexy learners out there, go figure !